Waterville Public Library
Bartlett Room for Teens
"We may sit in our library and yet be in all quarters of the earth." ~John Lubbock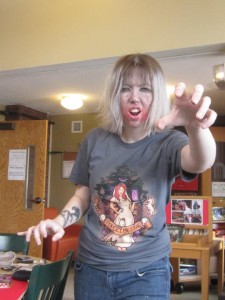 The Bartlett Room for Teens in the Waterville Public Library is a great place for teens. The Teen Room hosts Movie Night, Game Night, Arts&Crafts and a Teen Advisory Group. Dates and times for all of these, plus other monthly events can be found on the calendar.
Have you read a good book recently that you want to share? Sumbit a review to teens@watervillelibrary.org or leave one in the comment box in the Teen Room!
Don't forget to follow us on Facebook!

Waterville Public Library Bartlett Room For Teens | Promote Your Page Too

Copyright 2013 Waterville Public Library. All rights reserved.
Web Design by
Mark Nakamura
/ Web Development by

Ben Greeley